Mask cloth cutting knife and scissors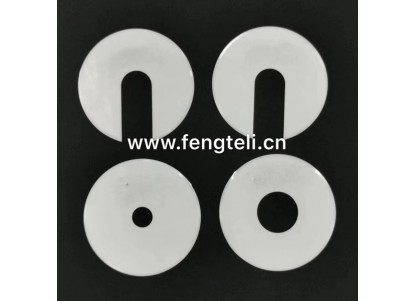 Circular Blade for Slitting Frabic Cloth and Mask Cloth Material
Pneumatic slitting knife group adopts one-piece design, and provides good rigidity and strength. It can be quickly combined with the tool to achieve accurate positioning of the knife arrangement. It has the advantages of time saving, fast and stable. Widely used in paper (release paper, clean paper, masking paper, kraft paper, wallpaper, adhesive paper, etc.), rubber (rubber skin, rubber magnetic board, etc.), foam (foam cloth, foam Etc.), cloth (natural cotton cloth, trademark cloth, medical tape, non-woven cloth, synthetic cloth, clean cloth, etc.), plastic film (BOPP, PE, PET, adhesive tape, soft PVC, etc.)

Pneumatic knife set
Pneumatic slitting knife set
Pneumatic slitting knife group adopts one-piece design, and provides good rigidity and strength. It can be quickly combined with the tool to achieve accurate positioning of the knife arrangement. It has the advantages of time saving, fast and stable. Widely used in paper (release paper, clean paper, masking paper, kraft paper, wallpaper, adhesive paper, etc.), rubber (rubber skin, rubber magnetic board, etc.), foam (foam cloth, foam Etc.), cloth (natural cotton cloth, trademark cloth, medical tape, non-woven cloth, synthetic cloth, dust-free cloth, etc.), plastic film (BOPP, PE, PET, adhesive tape, soft PVC, etc.).
Name
specification
Outer diameter (Ø)
Inner diameter (Ø)
thickness
Blade thickness material gas Press Minute cut
Minute Article Knife sheet
Ø76.2 × Ø17 × 2.2 / 5
SUJ-2, SKD-11, HSS,
W6Mo5Cr4V2, SKH-51, high speed steel
Ø76.2 × Ø17 × 3/5
Ø76.2 × Ø19 × 2.2 / 6
Ø76.2 × Ø19 × 3/6
Ø76.2 × Ø22 × 3/6
twenty two
The above are the specifications of some of our pneumatic cutting blade products. Special specifications can be customized according to the pattern. Welcome new and old customers to call, letter, or plan to order
Pneumatic slitting blade
The blade angles are: 30 degrees. 45 degree. 60 degrees.
The default is: 45 degree blade