Catalogue of 2019 Fengteli
FengTeLi Machine Blade Co., Ltd. is a professional manufacturer of high-precision mechanical blade and toolings. Our company locates in the beautiful steel field of Maanshan, which is only 25 km from Nanjing airport, the nearest Nanjing Metro 10 min Road, 314 highway run trough, with strategic location and beautiful environment.
As a result of the decades the company 's continuous efforts, the company has all kinds of high-precision CNC machining equipment, processing all kinds of round, elongated, tooth and shaped knives. According to customer requirements for tungsten carbide, high speed steel, alloy steel, carbon steel and inlay system, our company produce a variety of high-precision cutting tools and special requirements, which can also use Japan, Germany, Switzerland, the United States and other brands of imported materials to produce blades, with sharpness and life better.
Products from our company are widely used, from civil and industrial, omnipresent, food, packaging, printing, paper, tobacco, electronics, film, iron and steel metallurgy, electric power, shipbuilding, leather, rubber, textile machinery, stationery, plastic, feed, carton, wood, forestry and other units of the processing building, blades are exported to Europe and Southeast Asia.
Customer-centric company, is committed to developing all kinds of high-precision products to replace imported product responsibility, struggle to revitalize national industry, enthusiasm new and old customers to visit the guidance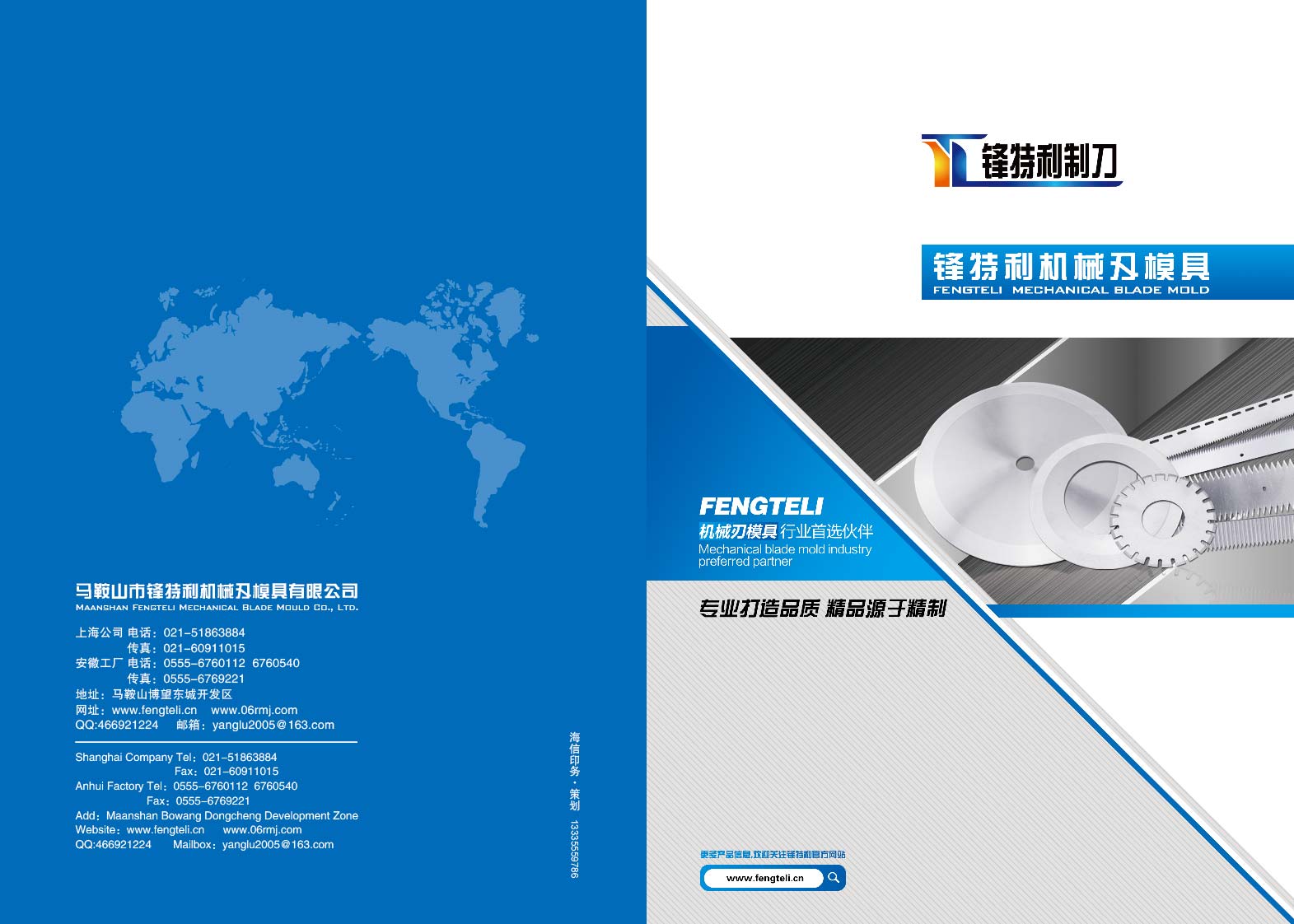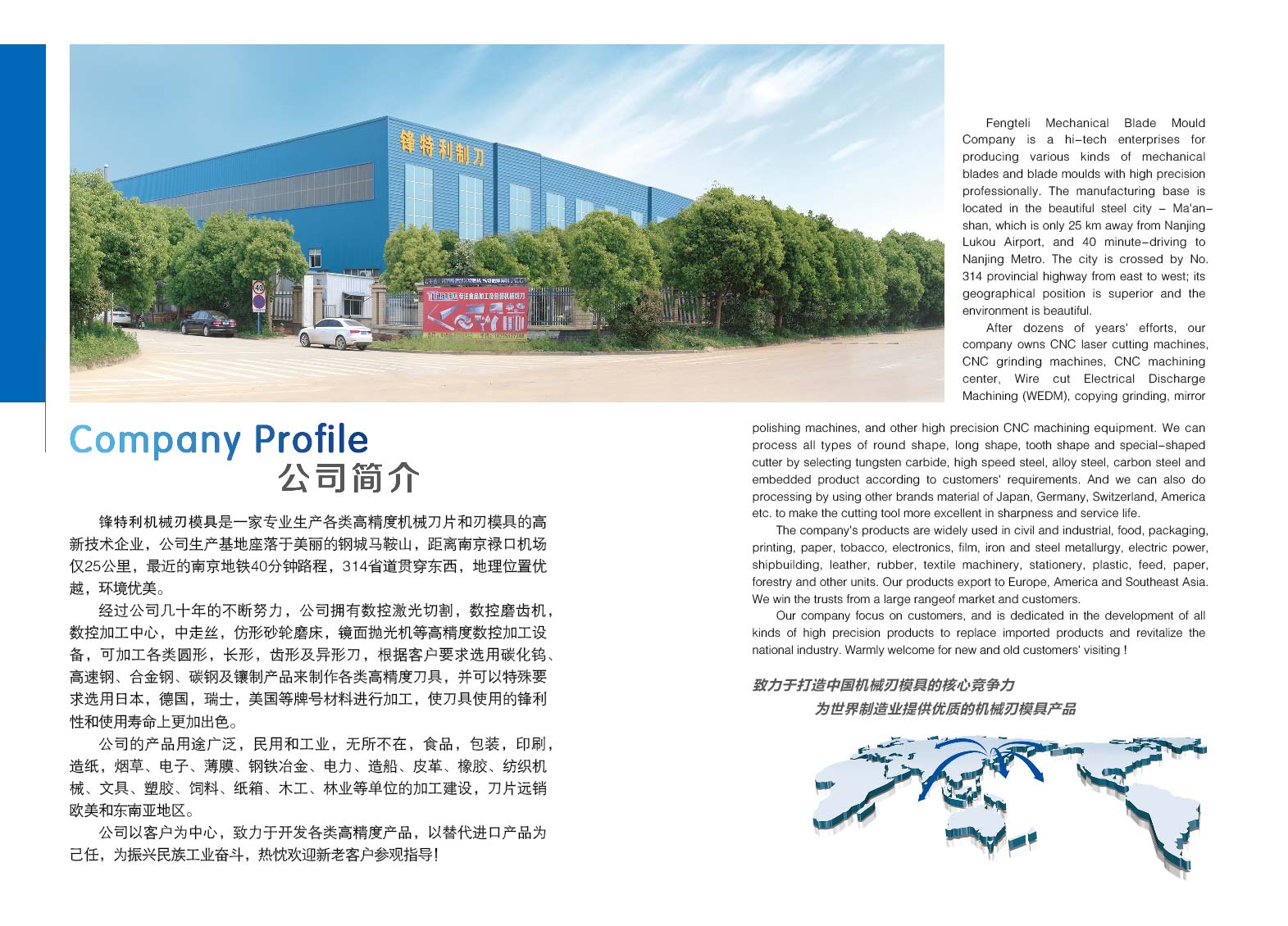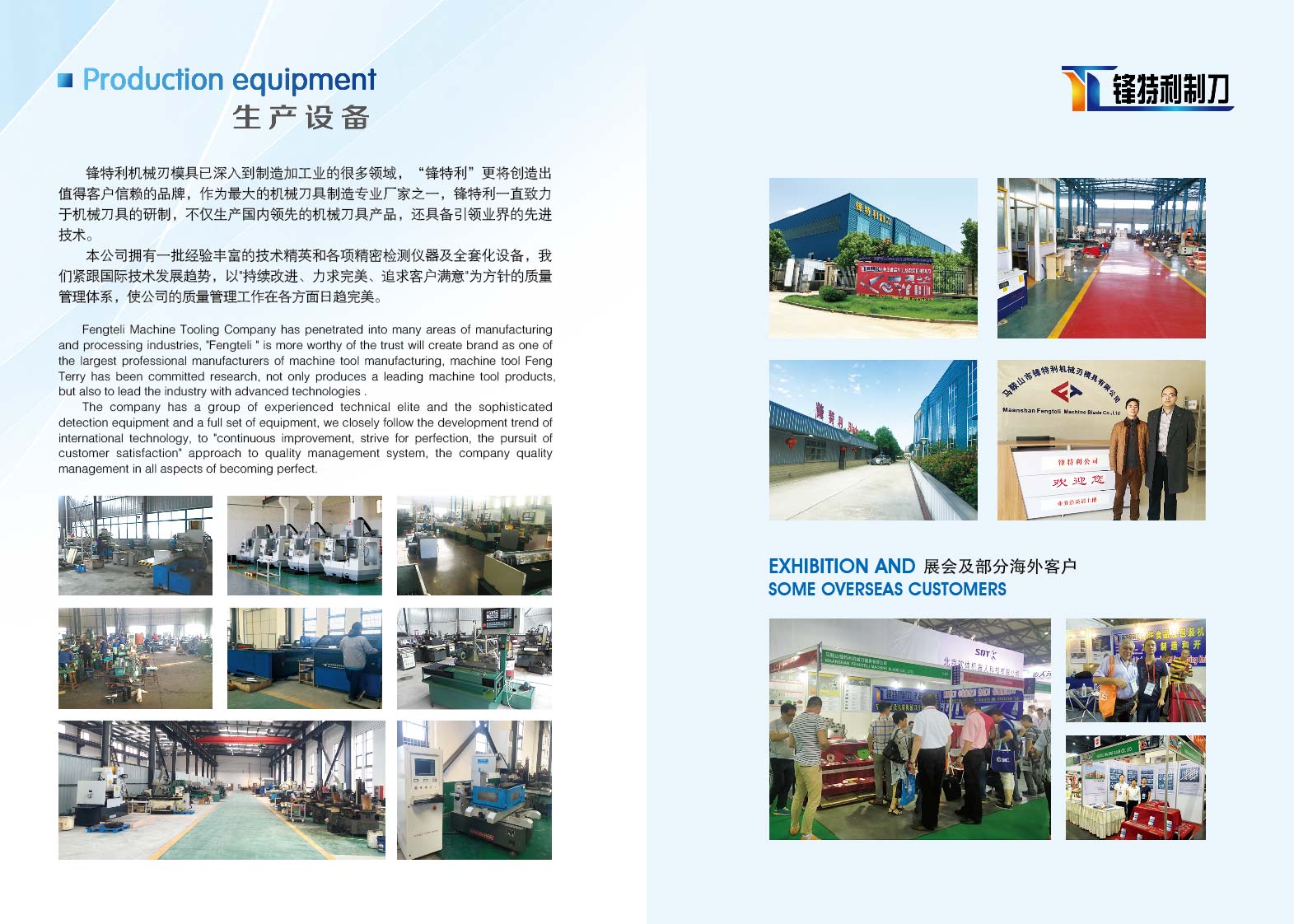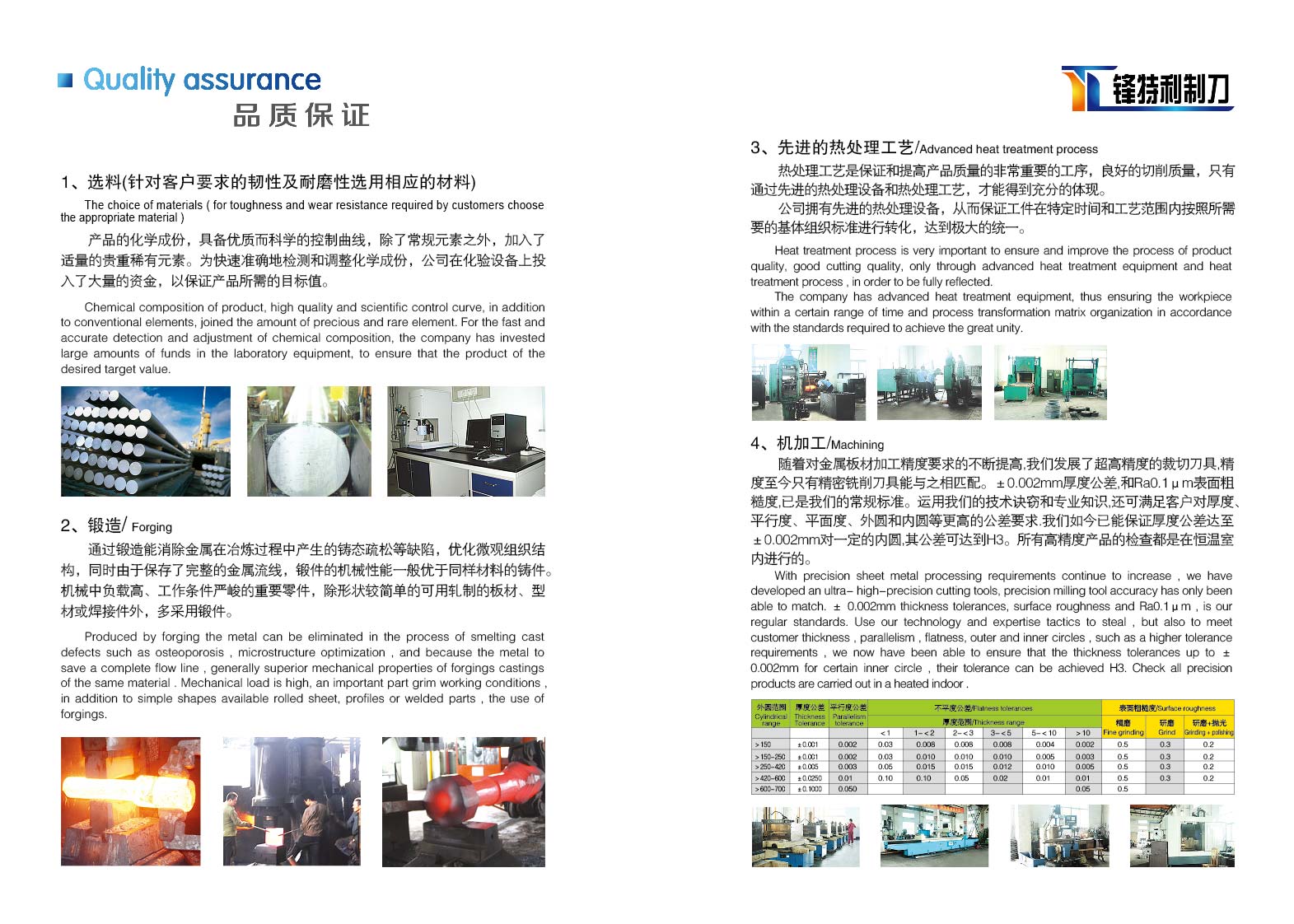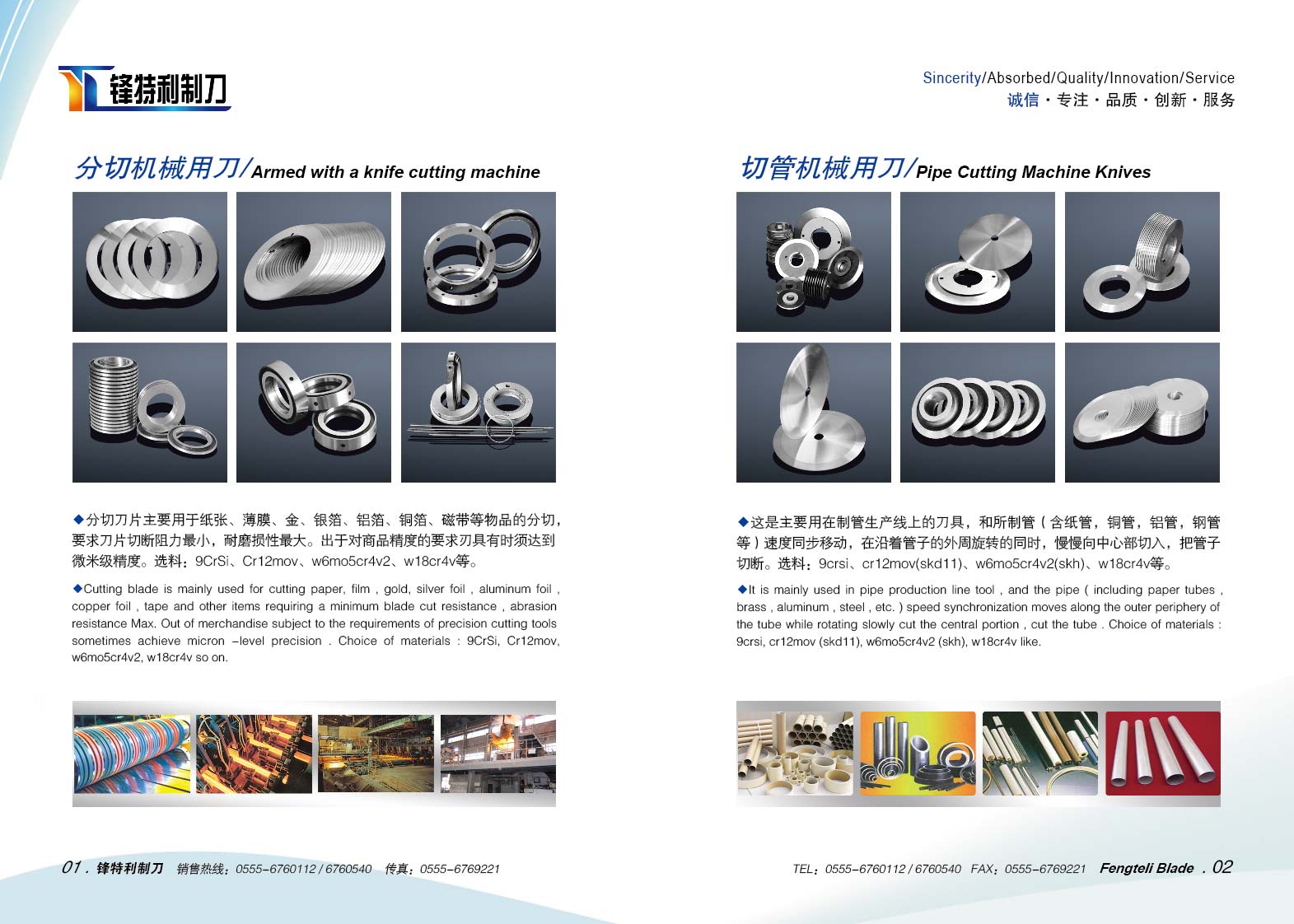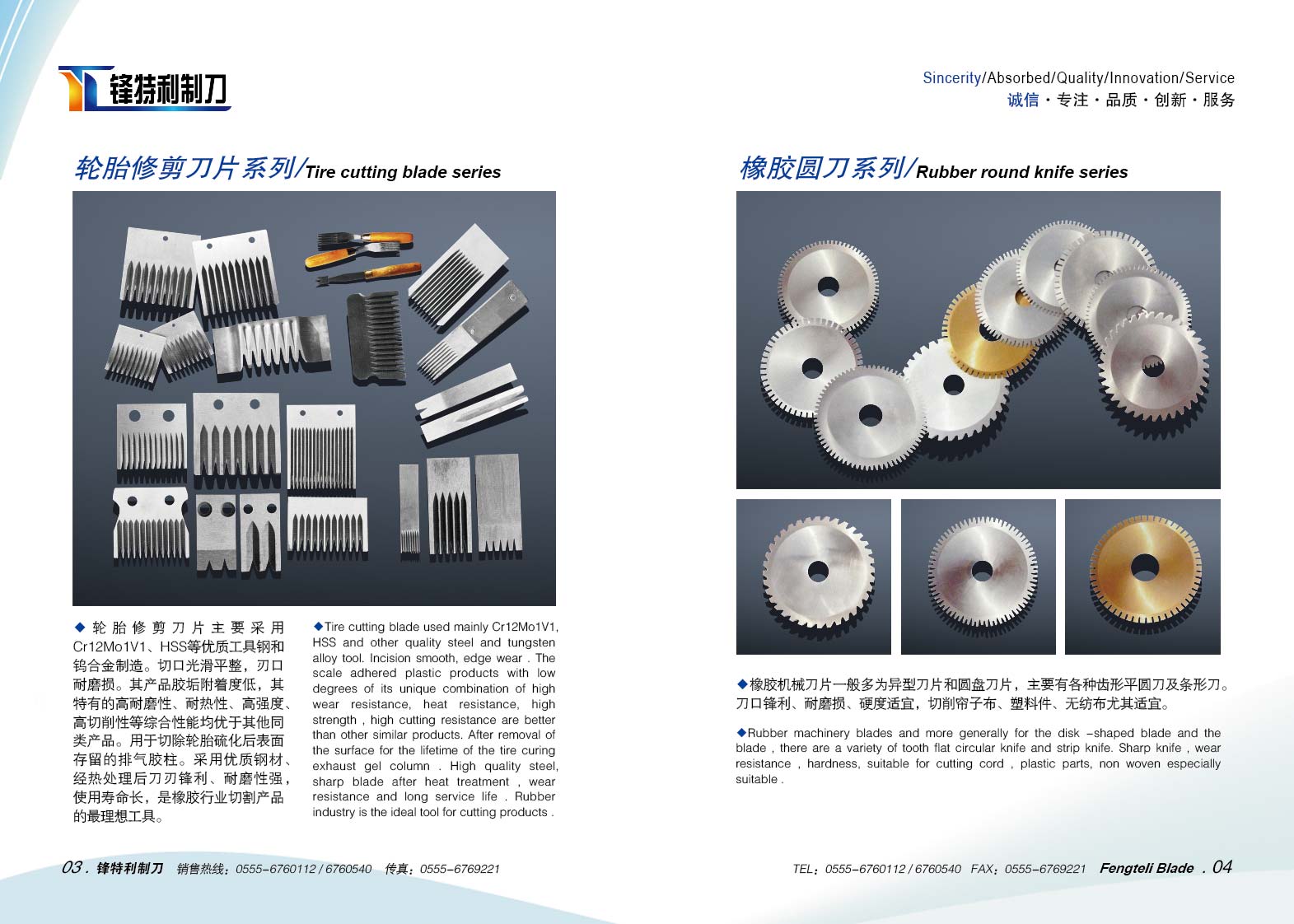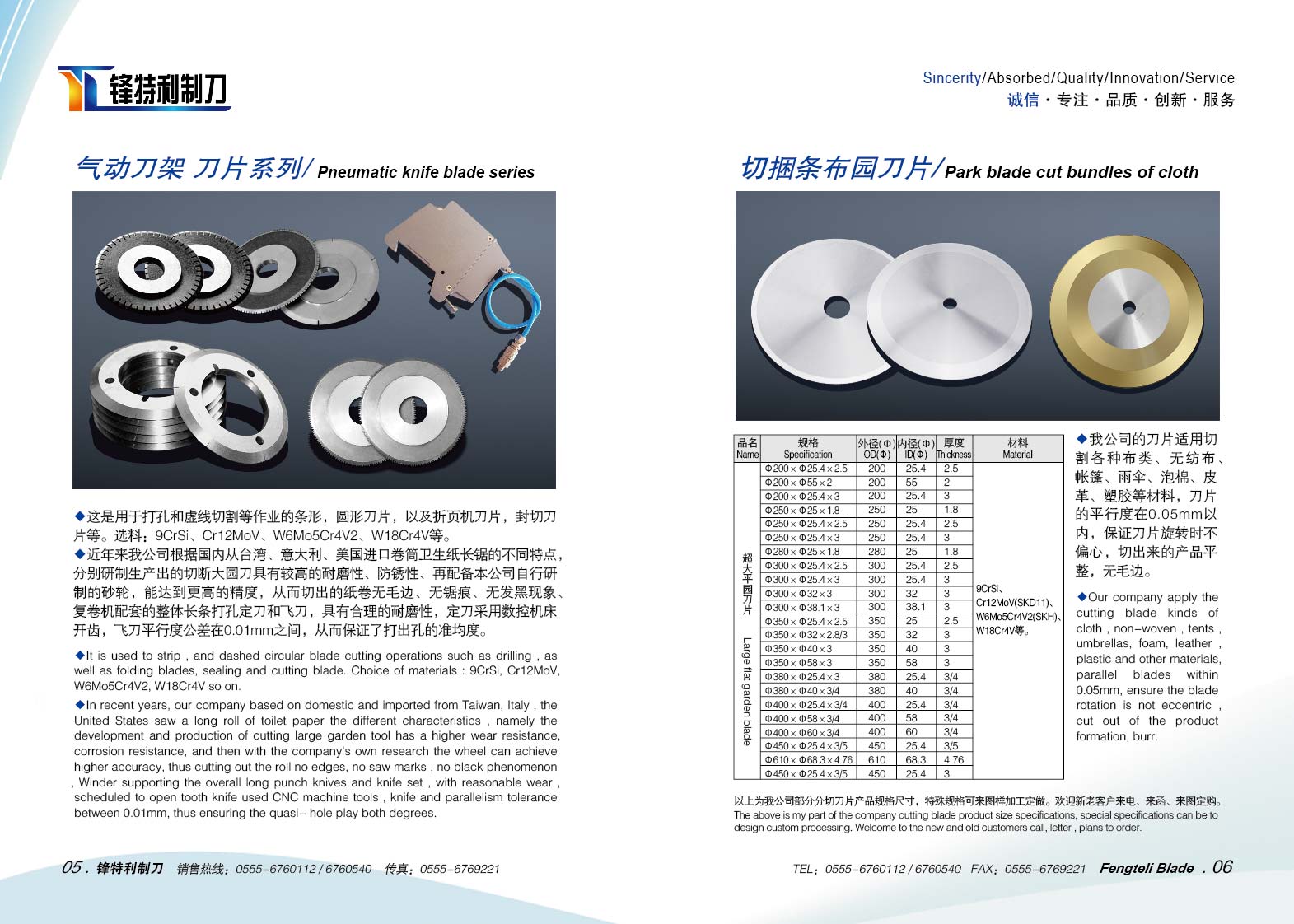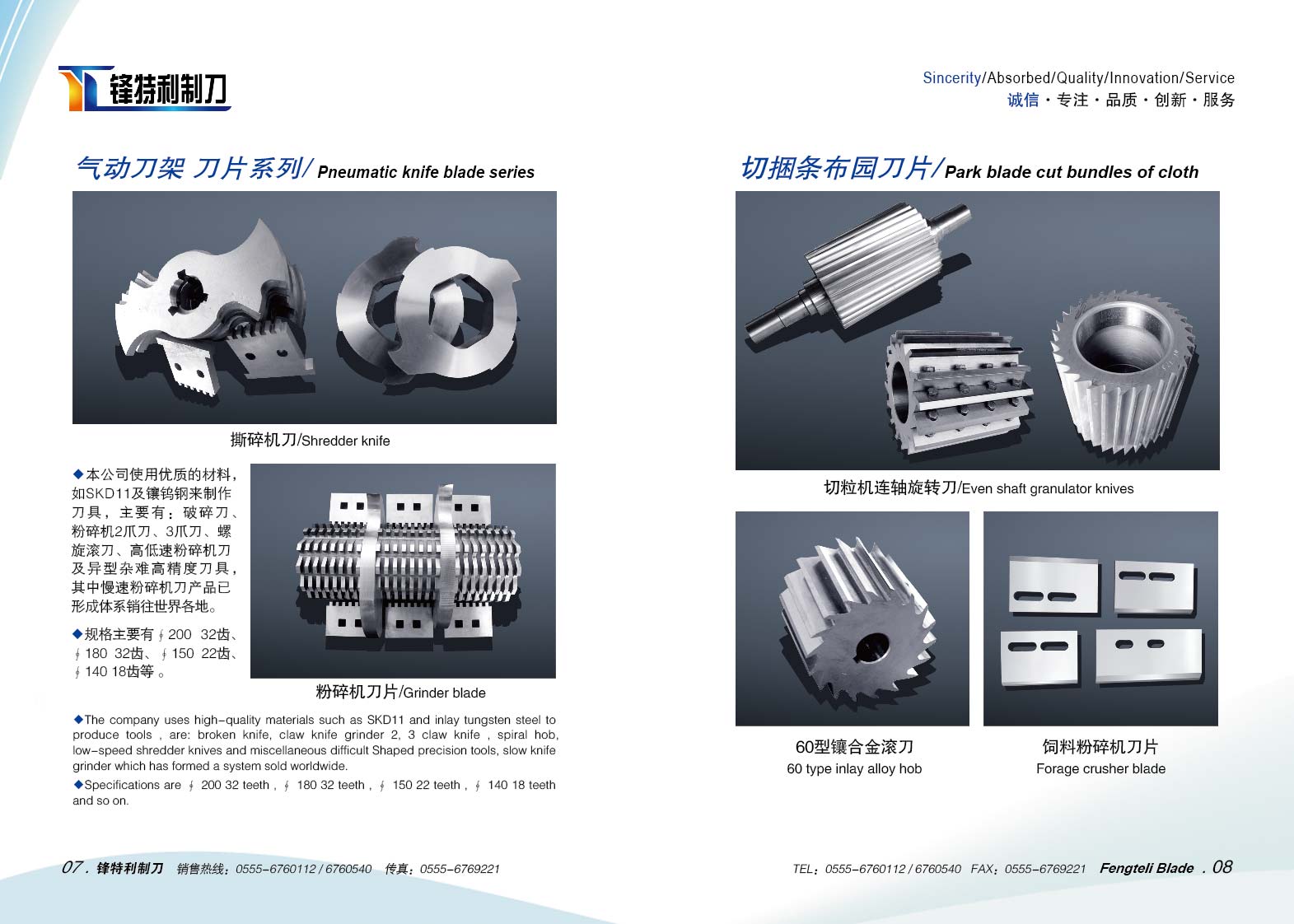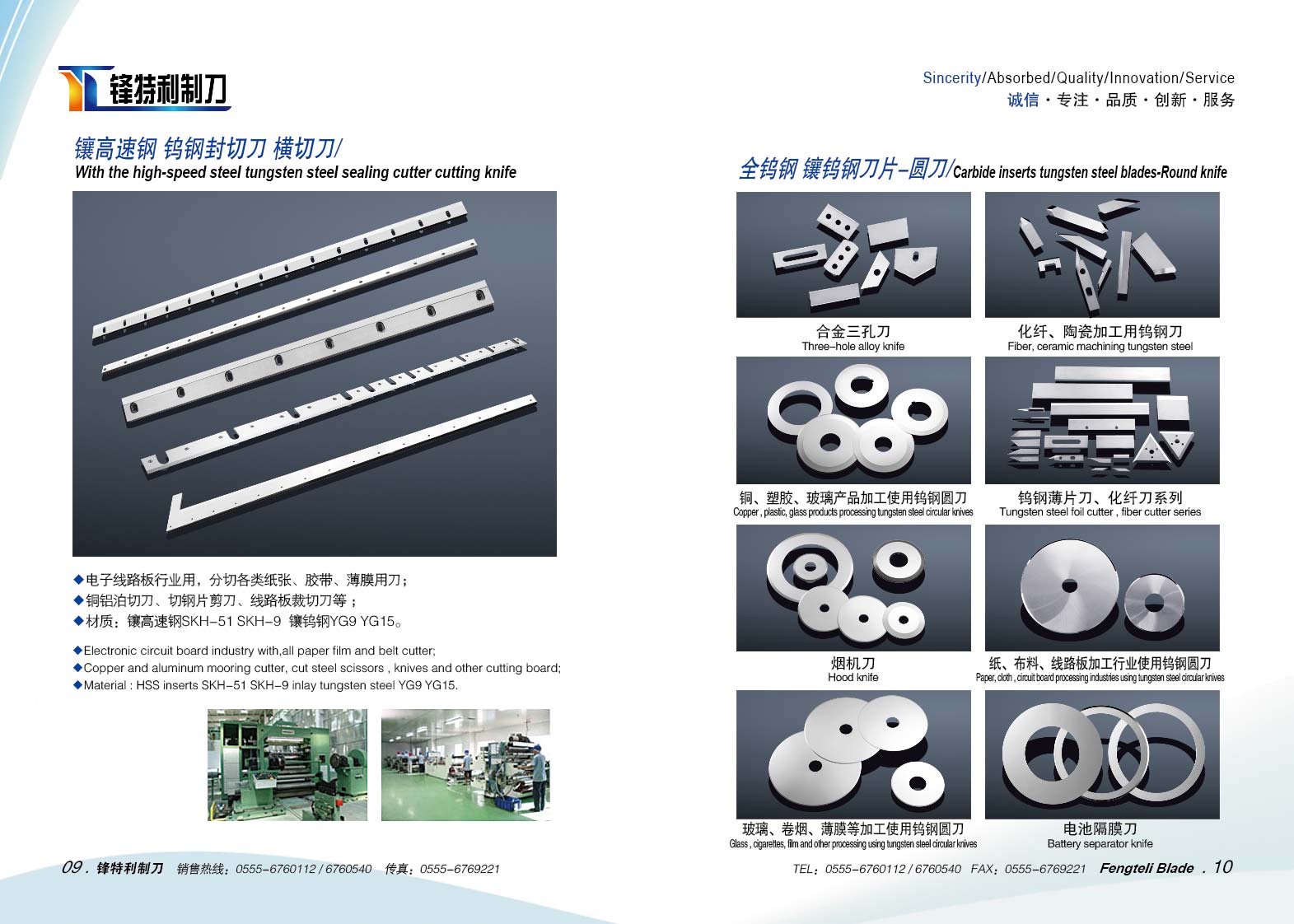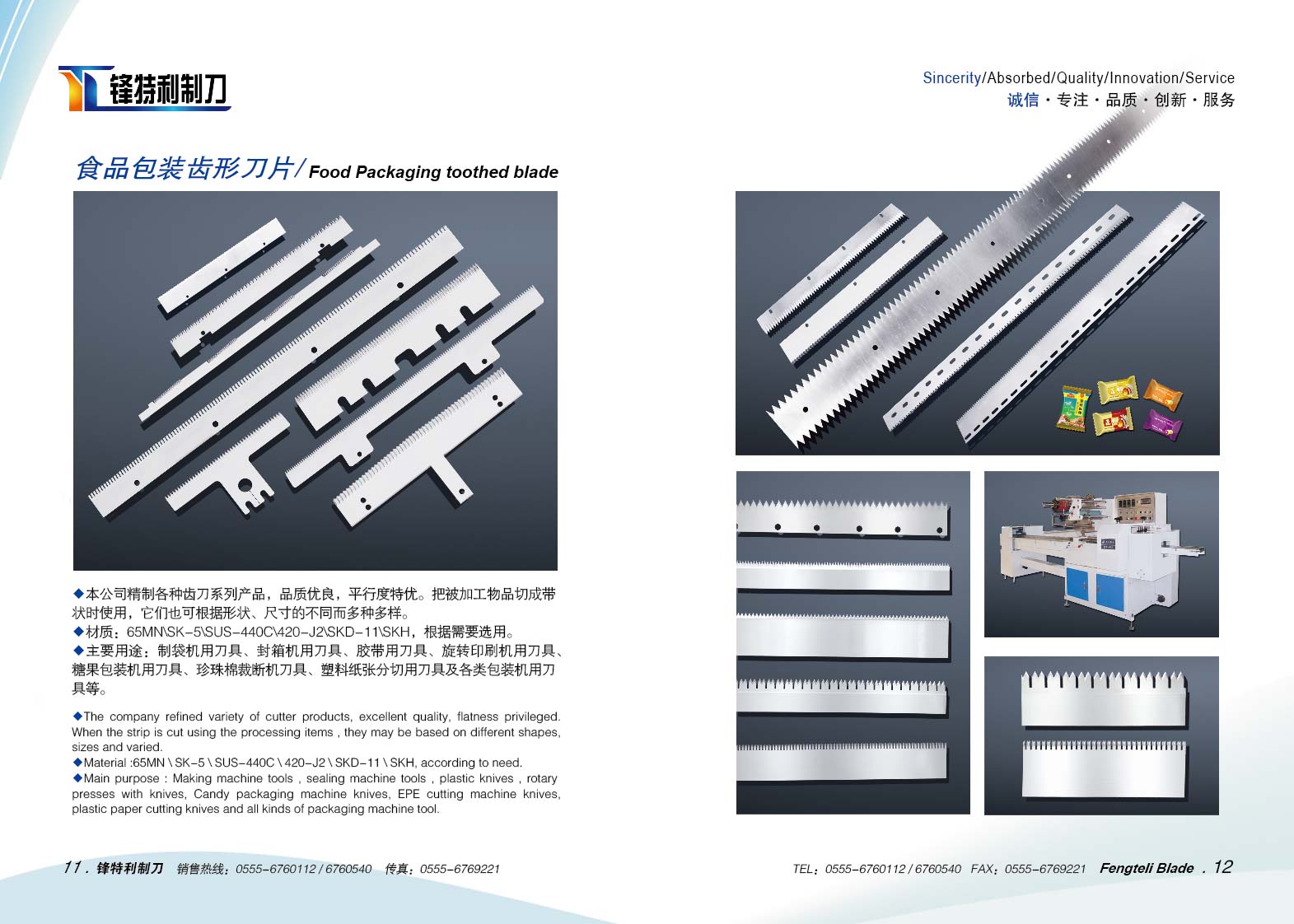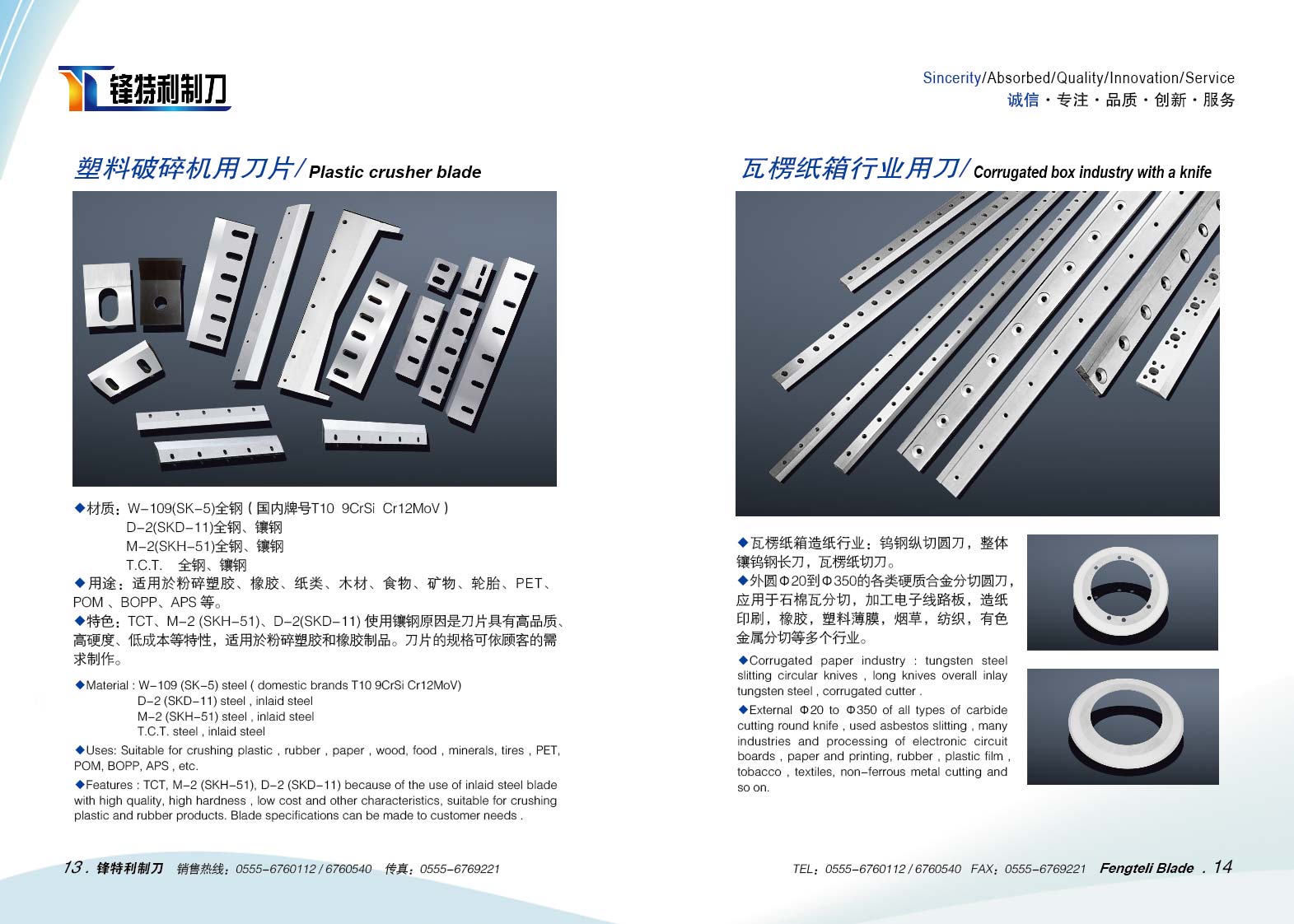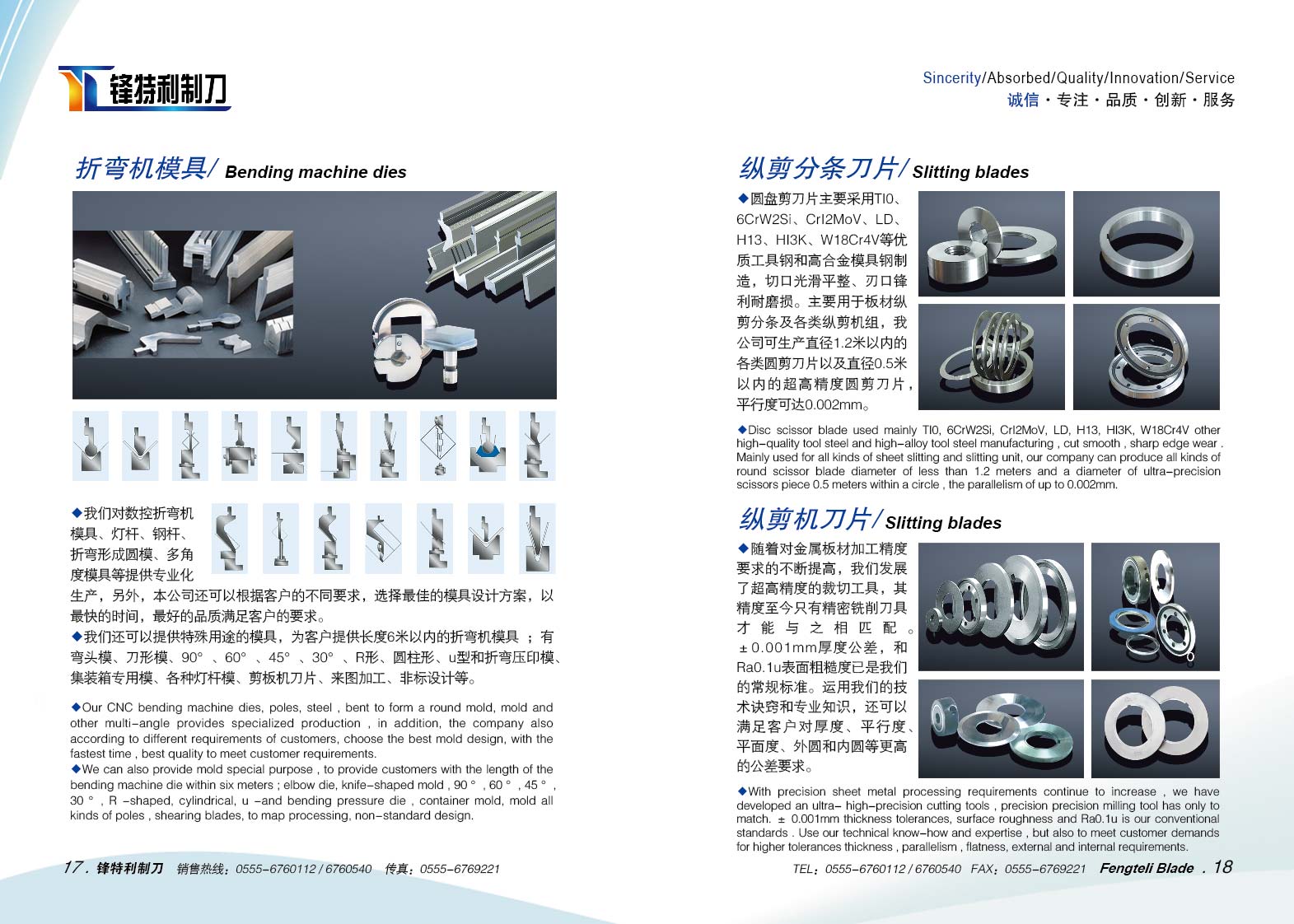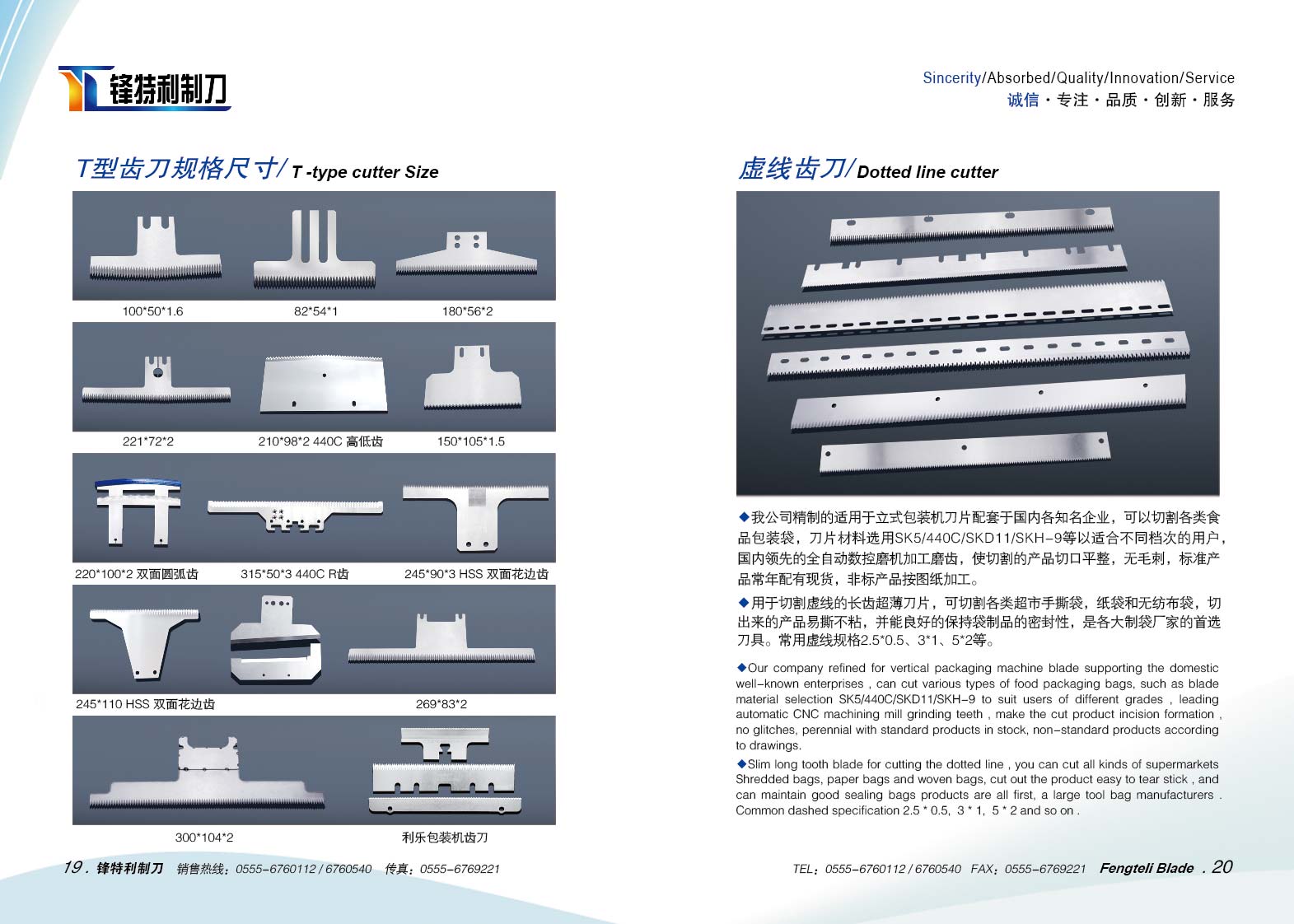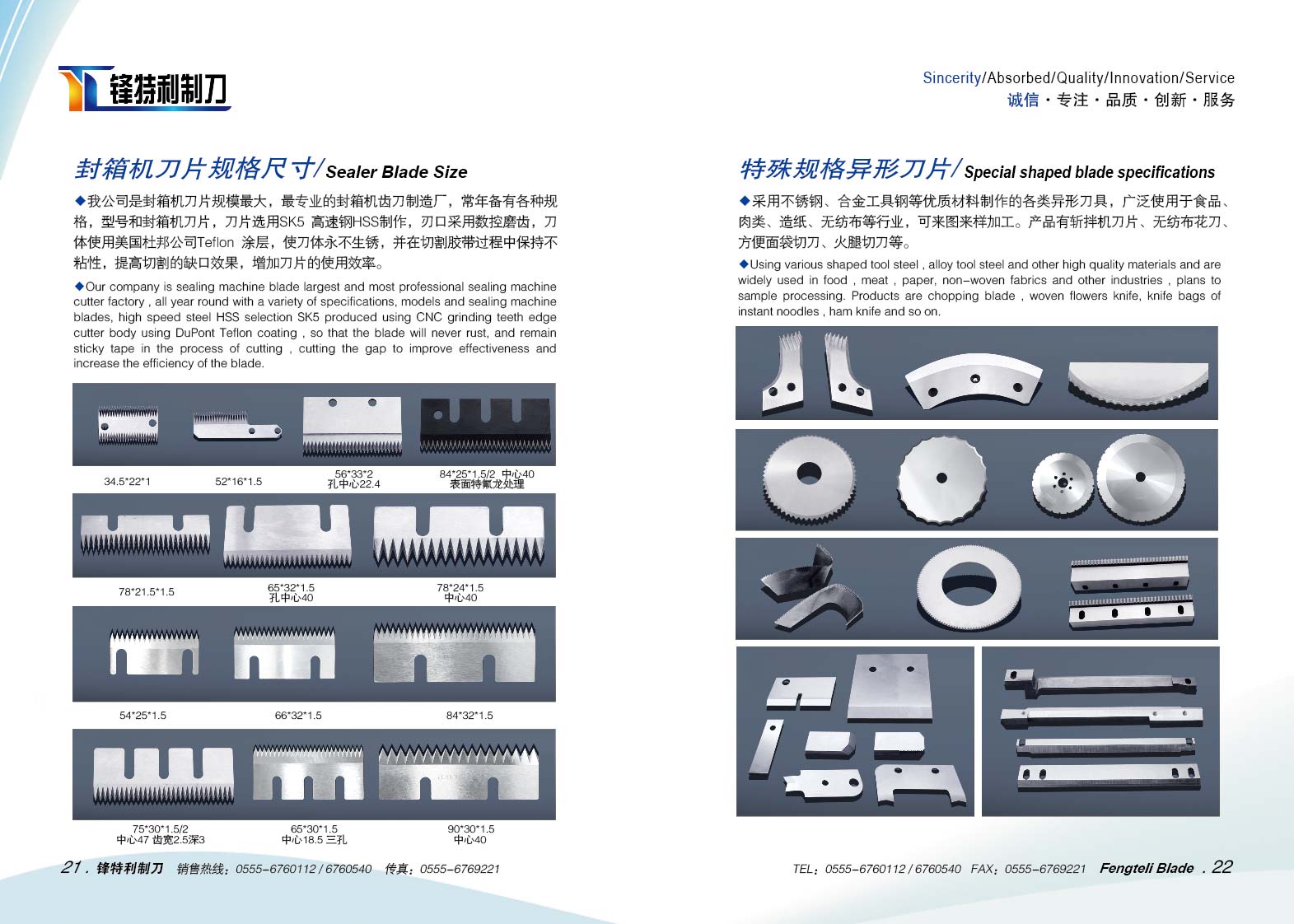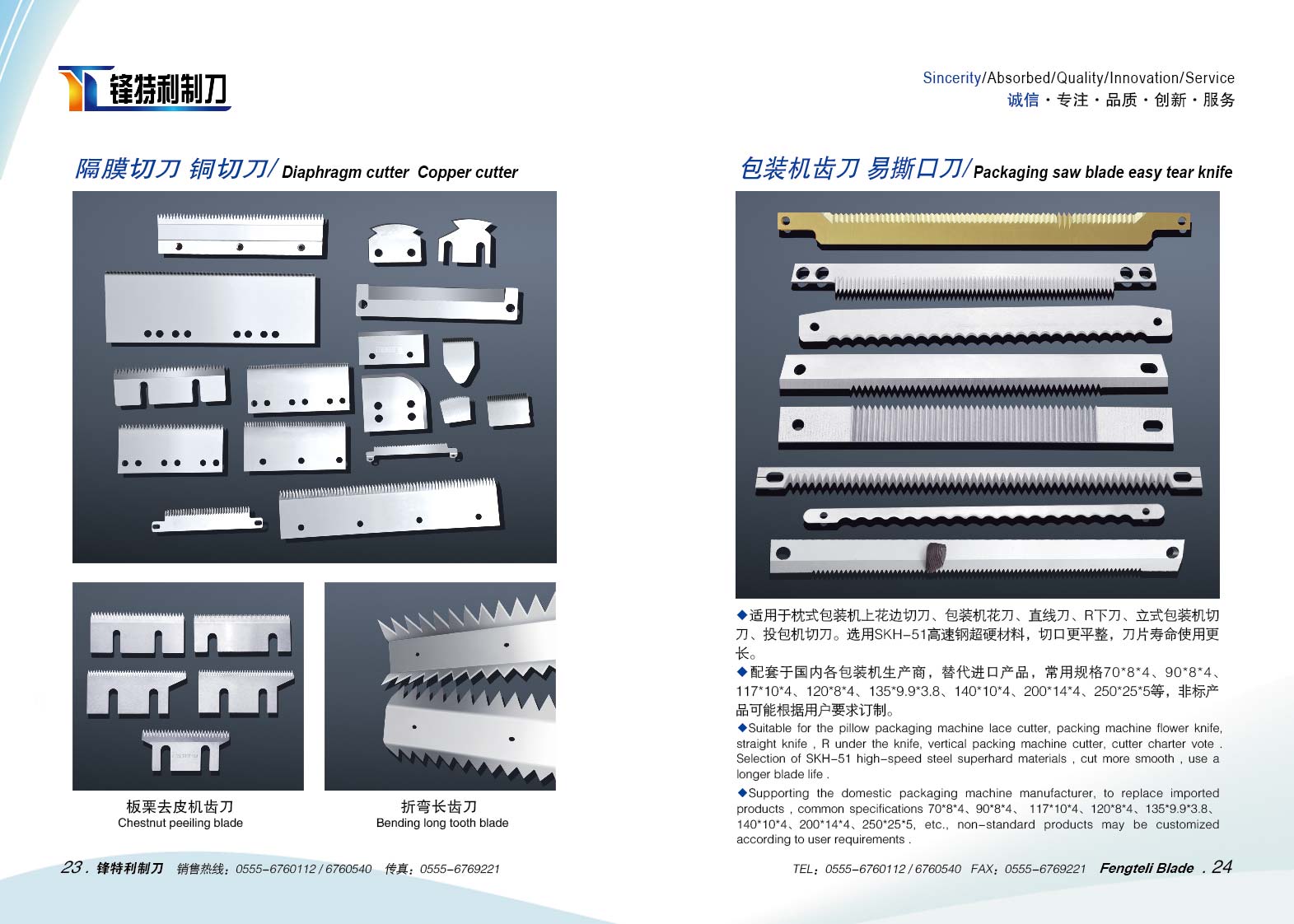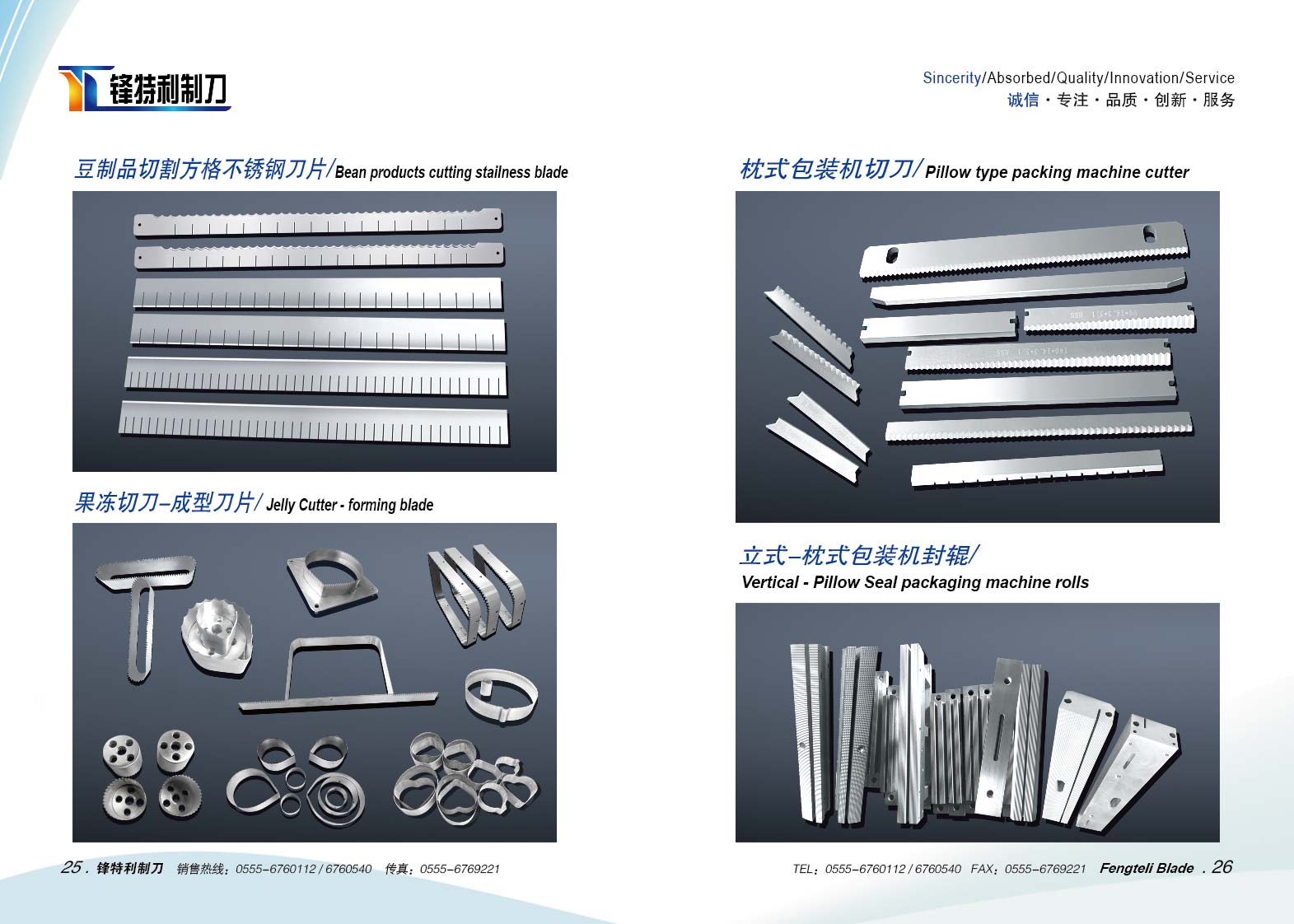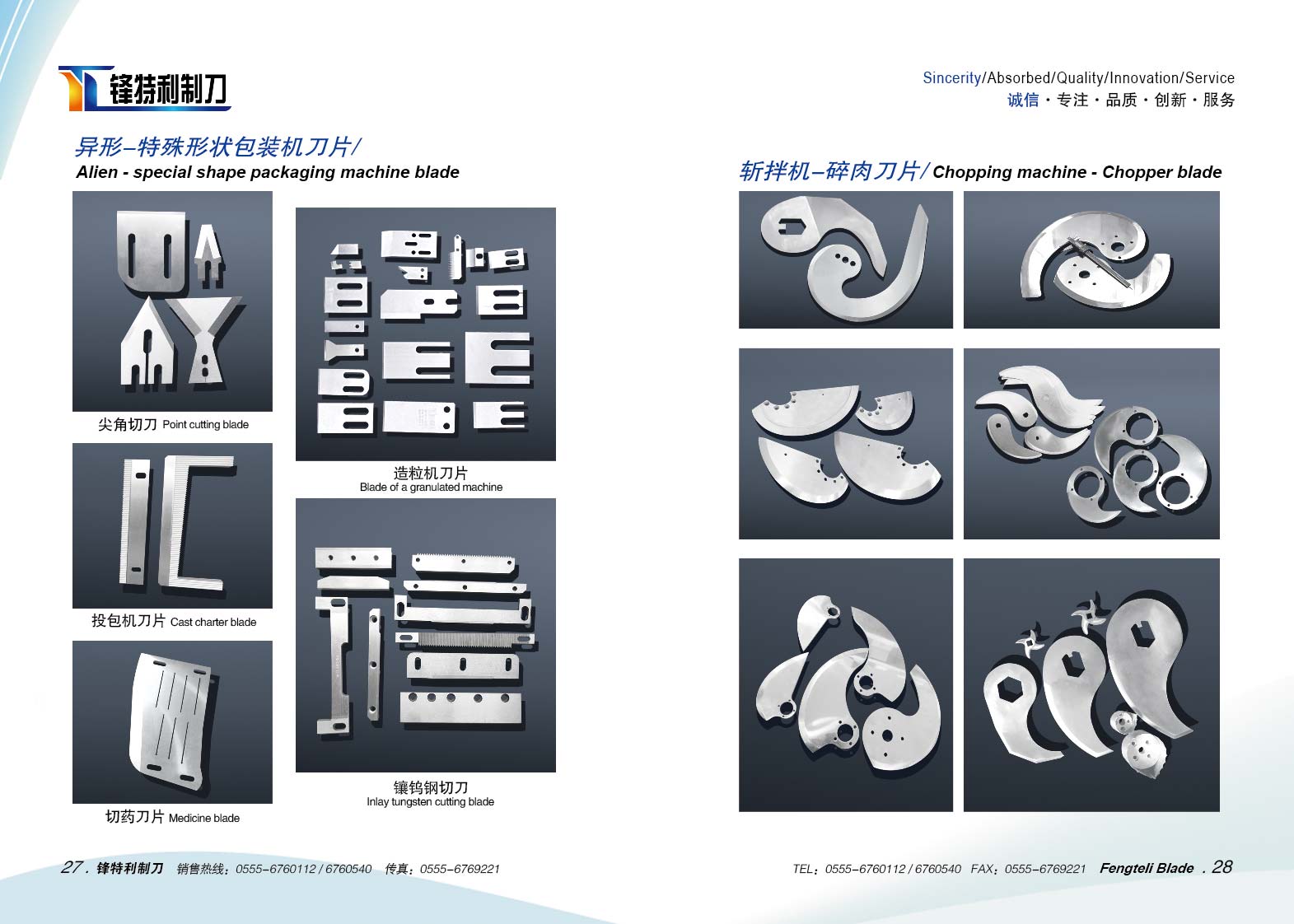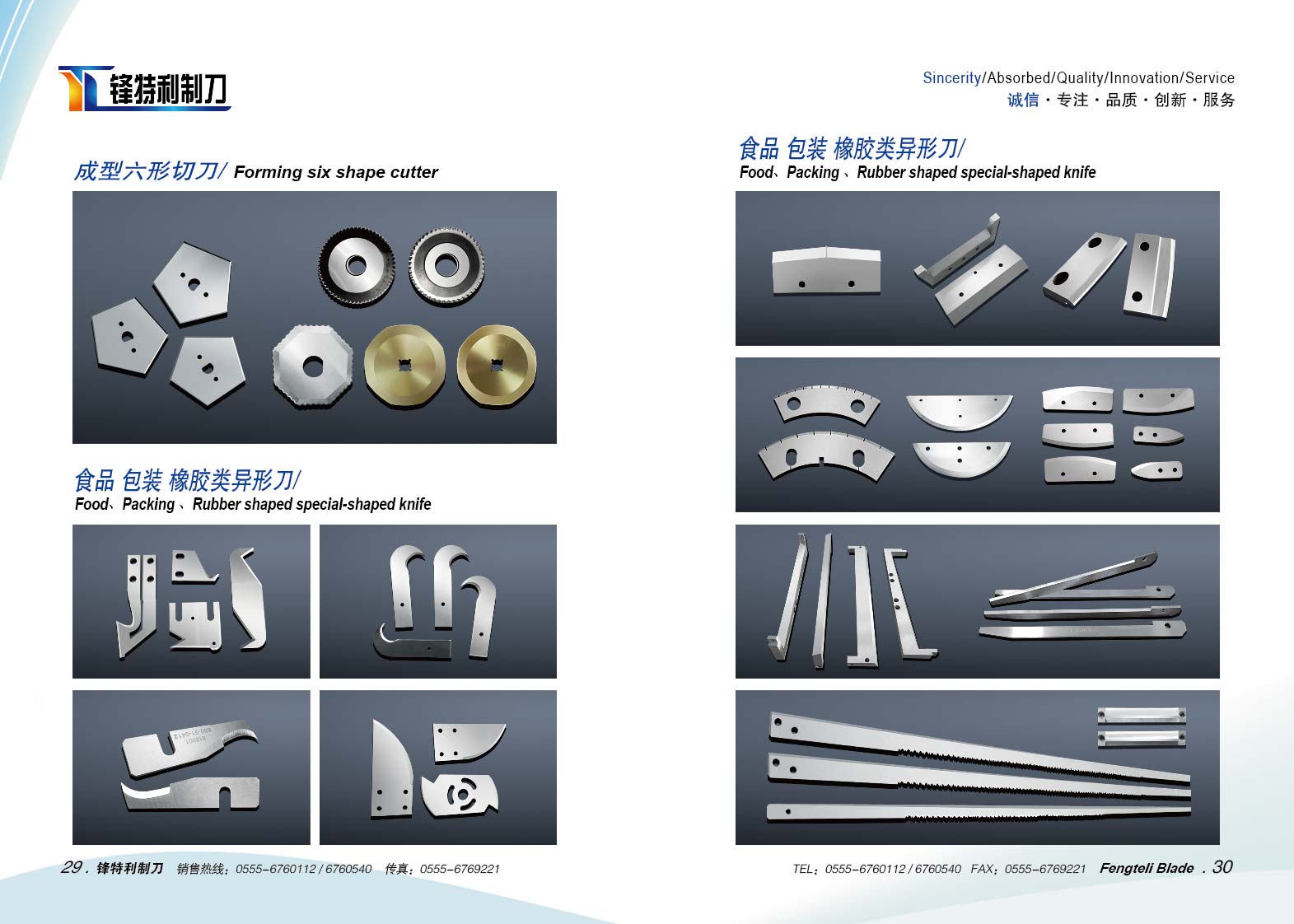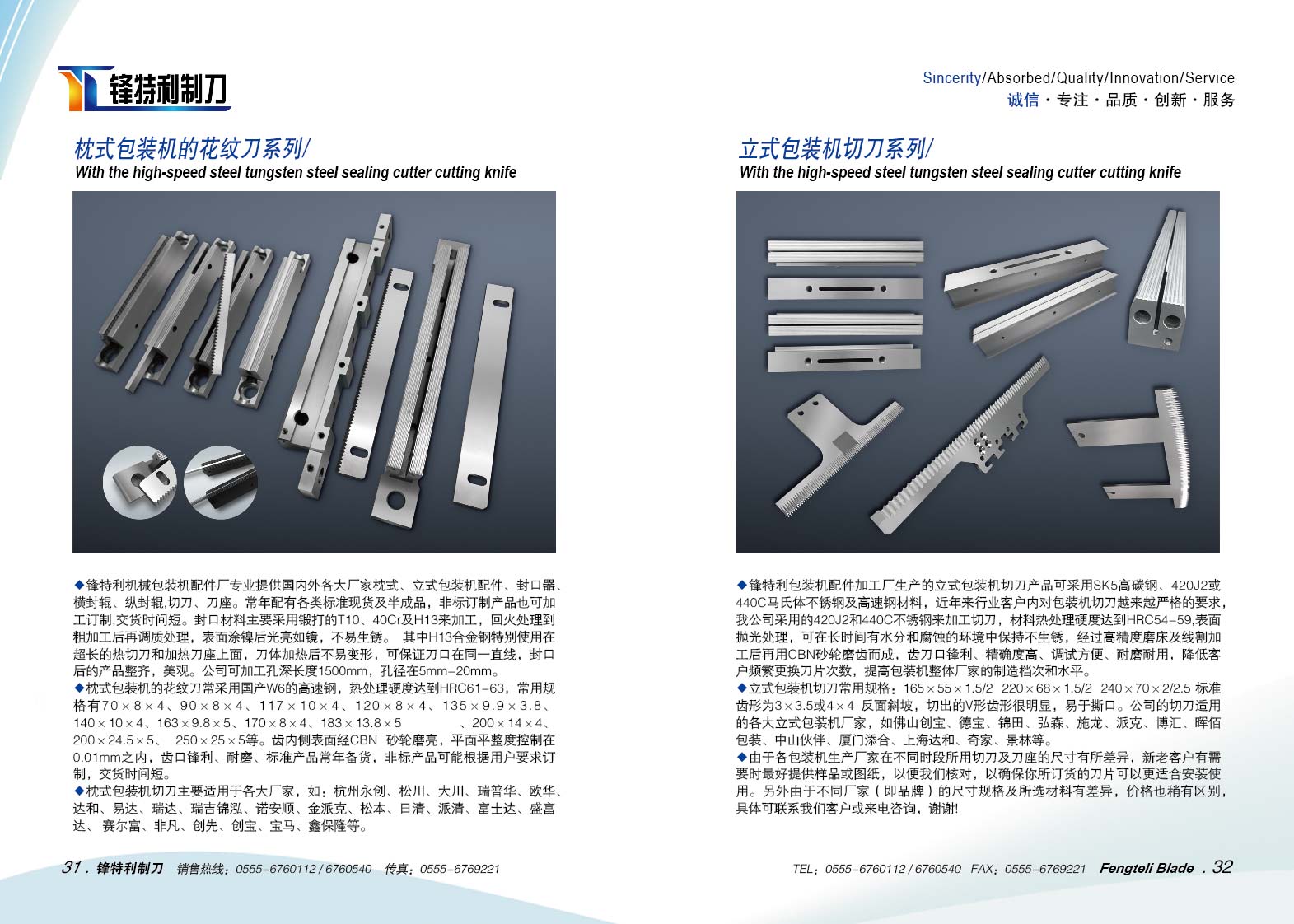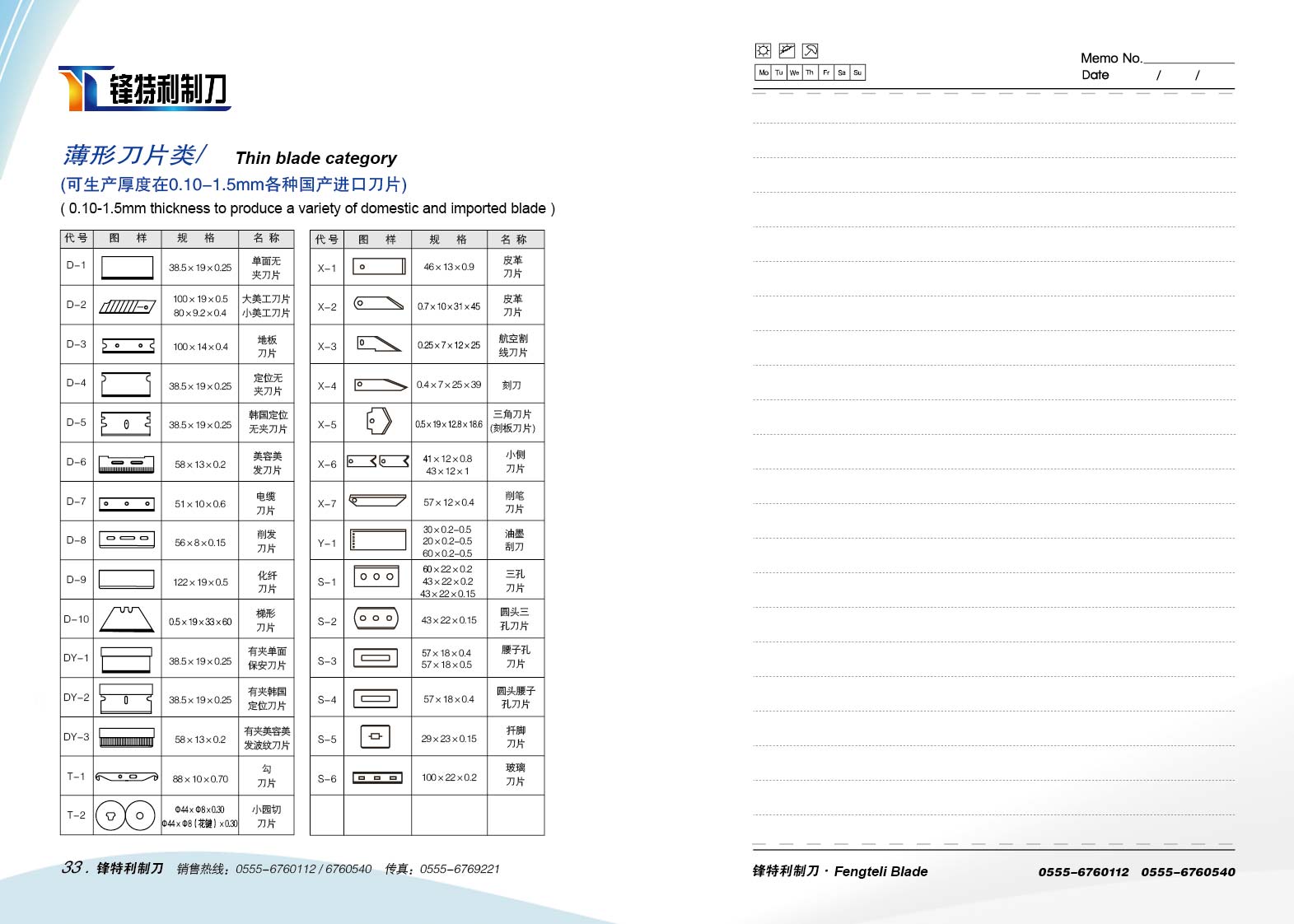 Suggesting that these directories not increase product, please contact us or leave us a message.