News
Latest Inquiries of FengTeLi Industrial Blades in July, 2020
Views: 815 Update Date: Aug 11 , 2020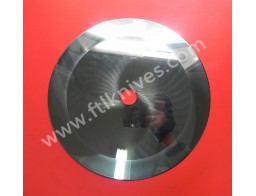 FengTeLi Machine Blade Co., Ltd. is a leading industrial blades manufacturer and supplier, serves its customers with a commitment to produce an unsurpassed industrial blade product line for multiple industries. Unlike other knife /blade manufacturers, we are committed to quality, service and on-time delivery while maintaining a competitive pricing structure. FengTeLi produces industrial cutting solutions for manufacturers and fabricators who need repeatable and dependable results.
As the most reliable and experienced industrial blades manufacturer, we got many inquiries from our potential clients every day, and we would like to share some of them with you:
| | | | |
| --- | --- | --- | --- |
| 联系人 | 留言内容 | 留言日期 | 电子邮箱 |
| M*** | Do u have en14b blade one of my client require in bulk | 2020-07-30 13:37:32 | k***@gmail.com |
| P*** | Hello Sir, Are you want to sell your products in India, I can join as a sales Executive or your distributor. Please suggest your opinion. | 2020-07-28 10:52:55 | p***@gmail.com |
| m*** | Hello, I need to purchase blades for my packaging equipment | 2020-07-26 04:34:53 | m***@m***.com |
| Y*** | İ hope your works are going well, Could you please send us your quotation for below items. Technical Specifications should be as fallows. Thanks in advance and have a nice days. 1-ID:60mm/OD:160mm QUANTİTY 6.3mm Slitting blade 30 pcs 6.3mm Slitting spacer (Rubber coated) 15 pcs 2-ID:80mm/OD:195 mm 5 mm Slitting blade 45 pcs 4 mm Slitting blade 45 pcs 5 mm Slitting spacer (Rubber coated) 45 pcs 4 mm Slitting spacer (Rubber coated) 45 pcs We mainly slit 301 grade stainless steel strip. -Material thicknesses are from 0.20mm to 1,00mm. -The hardness(Tensile Strength) range of the slitting materials are between 1100N / mm2 - 1800N / mm2 We are waiting your reply. let me know if you have any question about above inquires. | 2020-07-25 20:04:59 | y***@k***.com.tr |
| J*** | Good day. Please send me a message with your contact information email and WhatsApp. I am looking for cutting blades for packaging machines in south Africa | 2020-07-22 18:28:46 | J***@i***.co.za |
| S*** | To Whom It May concern, Please let me know whether you can produce my custom made Long Straight Razor Blade? I only have samples but will gladly share detail to mt Blade requirements. Many thanks, S*** | 2020-07-20 17:30:53 | S***@a***.co.za |
| A*** | Hello I am looking for samples for my product.It is a kitchen vegetable slicer.I would like a blade rectangle shape Stainless steel: 140mm x 12mm x 1mm thickness. The edge needs to be serrated like a cutlery butter knife. Please provide quote for 50 samples. thanks A*** | 2020-07-19 10:33:34 | a***@yahoo.com |
| m*** | Dear sir hallo, i am interesting the product trimming knife. please give catalog detail for size and model. please response best regards ma*** I am looking for trimming knife | 2020-07-18 10:55:26 | m***@yahoo.com |
If you are also interested with our industrial blades, please visit our website www.ftlknives.com for more information. If you have any query, please feel free to contact us at Fengteli2014@163.com.